Some folks like to think of artificial intelligence (AI) as a bubble. They call it the latest fad in a long line of failed tech trends, like we've seen thus far with NFTs, the metaverse, and several cryptocurrencies.
I strongly disagree with those pundits. 
So does Wall Street's richest CEO. 
JPMorgan CEO Jamie Dimon is arguably the most well-respected person on Wall Street. He's the only big-bank CEO that survived the 2008 financial crisis and COVID-19 pandemic. He has seen a thing or two. As a result, he knows a thing or two. 
And Dimon is convinced AI will change the world. 
This week, in an interview with Bloomberg, Dimon said:
"Your children live to 100 and not have cancer because of [AI] and they'll probably be working three and a half days a week."
You read that right. 
Wall Street's most-respected businessman believes AI will allow people to live longer, eradicate cancer, and obsolete the five-day work week.
Those are bold claims. Are those things really possible with AI?
Absolutely.
AI Brings A Wealth of World-Changing Potential
With the help of AI, scientists can better decode our genetic and immunomic data, allowing for a better understanding of how the human body responds to diseases. A more comprehensive understanding will lead to the creation of more precise treatment plans, which should help people to live longer, healthier lives. Knowing this, it's not far-fetched to assume that the lifespan of people born today will likely be in excess of 100 years. 
Plus, AI will also allow chemists to more rapidly and cost-effectively simulate compound interactions and formulate new drugs. And that will allow for more "shots on goal" at developing a cure for cancer. With more avenues to explore at a much faster pace, the likelihood of discovering a cure for cancer increases immensely. That's why we're confident that AI will lead to us finding a cure for cancer in the coming years. 
And, yes, AI will likely kill the five-day work week, too. Recent research from Harvard found that AI helped consultants complete their work 25% faster, while producing 40% higher-quality results. Those numbers should ring true across all industries, which means that AI will help everyone to be 25% faster at their jobs. That means that whatever you're getting done at work in five days today could be completed in much less time in the future, thanks to AI. The four- or even three-day work week could be just around the corner.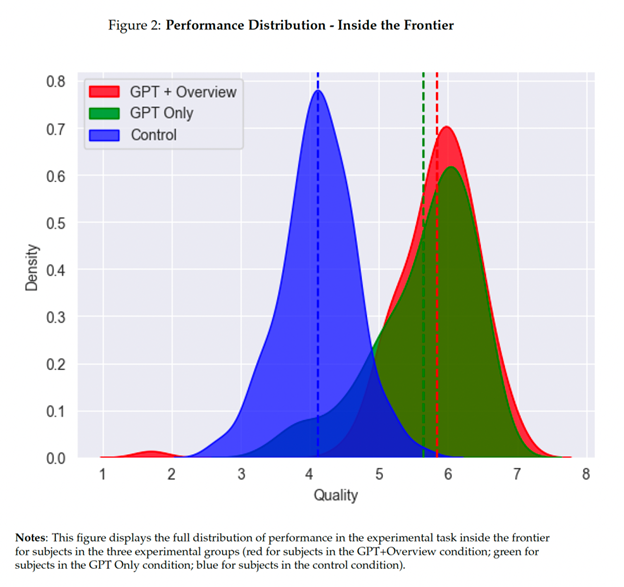 The Final Word
So… go ahead and laugh at artificial intelligence. 
Call it a fad or a bubble. 
Say it's just like NFTs or the metaverse. 
But do so at your own peril. 
AI is here to change the world, and it will do so profoundly. And it'll probably happen much quicker than you think, too. We could be living in a world dominated by AI by 2030 – and maybe ever sooner. 
Those who get on the right side of the AI shift will make fortunes in the 2020s. Those who don't will get left behind – perhaps permanently. 
Let's get you on the right side of history today. 
On the date of publication, Luke Lango did not have (either directly or indirectly) any positions in the securities mentioned in this article.